FEB CENTRAL INVITES YOU TO JOIN US

FEB Central Regional Conference
September 26-28, 2022
Emmanuel Baptist Church, Barrie

"Finally, be strong in the Lord . . ." Ephesians 6:10
2022 Theme: Vitality
WE HOPE YOU WILL JOIN US AT
FEB CENTRAL'S STRONGER CONFERENCE!
---
Who Is It For?
This new tool is intended to support the staff and lay leaders of our churches.
STRONGER Conference Video - Share the attached video with your church family!


What Is The Purpose?
Our goal is for it to be a time for you and your team to be spiritually inspired
and equipped for ministry.


What Can We Expect?
During the course of the conference, you will be blessed through your time of
fellowship and the community building that occur during
the main teaching sessions, worship times and workshops.
Full Conference $119
One Day Tickets
Monday - $25
Tuesday - $60
Wednesday - $30
For full Conference tickets we are offering a group discount of $40/person for groups of 5 or more from the same church.
To obtain the code for this discount, please email Joan.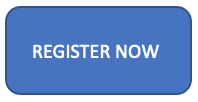 ---
Conference Details
Check out the conference schedule and list of workshops
by clicking the links below:
Book Recommendations by Workshop
---
WHOVA App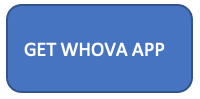 To access all the information about the conference,
including schedule, workshops, etc. download the Whova app!
---
Our prayer is that this conference will strengthen you and your team resulting in our churches being stronger than ever.
Our STRONGER Conference will be an event you don't want to miss!

If you have any questions, or need assistance with registering,
please email Joan.
---